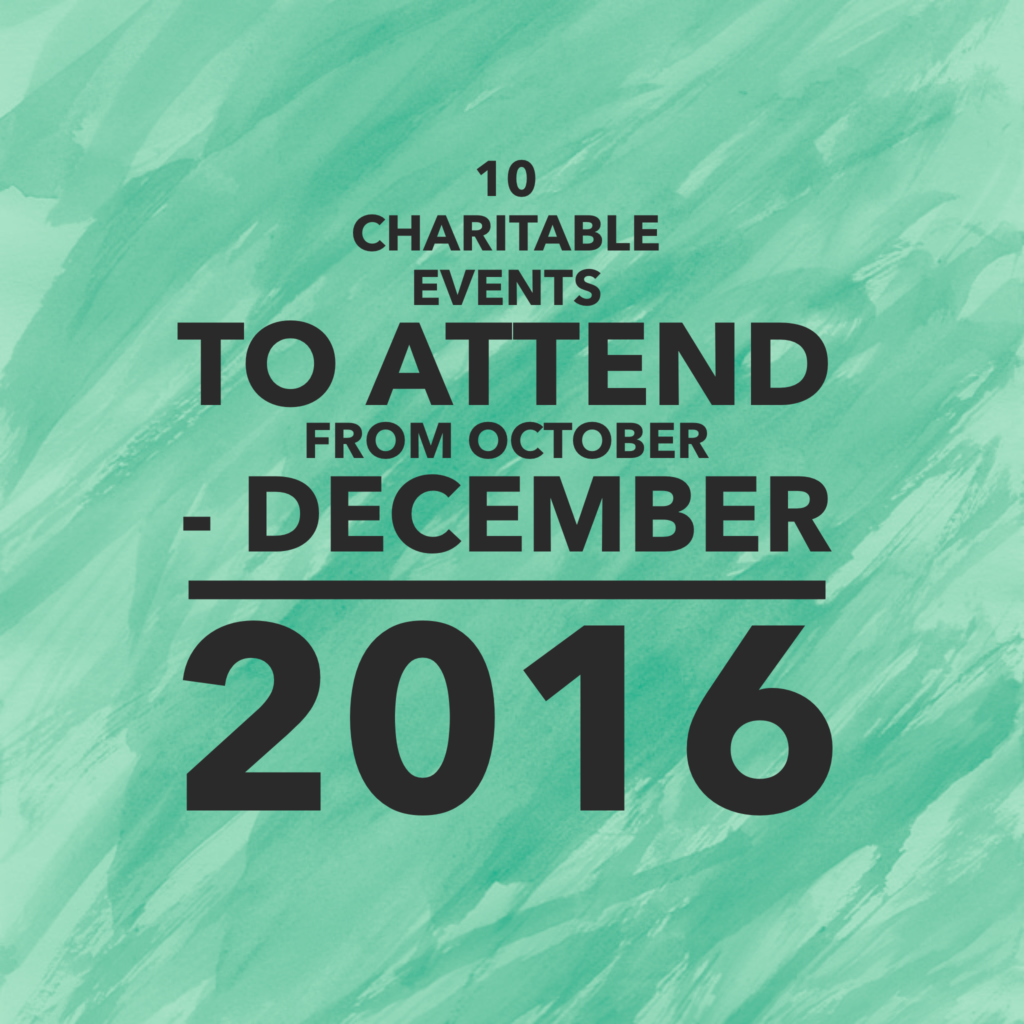 Welcome again to our quarterly charitable events round up in Vancouver! To make sure you stay updated and in-the-loop on all of the fantastic events geared towards supporting local charities and community initiatives, we're sharing our list of must-attend charitable events happening this October to December!
OCTOBER EVENTS

What: The BC Cancer Foundation's 2016 Inspiration Gala will raise funds for NETRACER: Compounds to Conquer Cancer at the BC Cancer Agency on Saturday, October 29th at the Fairmont Hotel Vancouver. The elegant evening for 500 guests includes a cocktail reception, gourmet dinner, entertainment, silent auction and live auction.
Where: The Fairmont Hotel Vancouver, 900 W Georgia St.
When: October 29, 2016
Tickets: Individual tickets are $600 and a table of ten is $6,000. Partial tax receipt issued after the event. To purchase tickets, please contact Dana Whitburn at dana.whitburn@bccancer.bc.ca or 604.675.8261.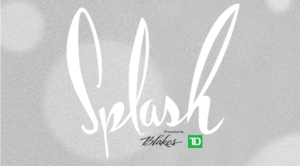 What: Share in the magic of Arts Umbrella and enjoy a spectacular evening featuring works from close to 100 prominent BC artists, inspiring student performances, and most importantly – you!
Where: Performance Works, Granville Island, Vancouver
When: Saturday, October 15, 2016 at 6:30 pm
Tickets: Gala ticket: $300 and Bursary ticket: $500 or buy tickets here.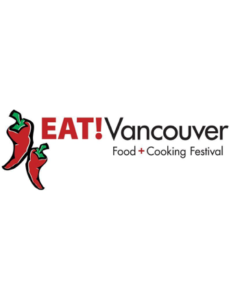 What: EAT! Vancouver brings Canada's top culinary talent together for a ONE NIGHT ONLY, unique epicurean feast at the EAT! Harvest event. A spectacular evening of incredible value filled with opportunities to meet Canada's top chefs and sample their exciting new fall dishes. The event will be headlined by Food Network host Michael Smith and 16 of Canada's renowned chefs celebrating Fall flavours accompanied by premium wines and decadent desserts.
Proceeds from this event support the Greater Vancouver Food Bank.
Where: Pinnacle Hotel Vancouver Harbourfront
When: Oct 06, 2016 7:00 – 9:00 pm
Tickets: $115 or learn more or purchase tickets: https://www.tix123.com/tix123/etic.cfm?code=EATVF2016

What:  Back from the graveyards of yester-year comes the most gripping, exciting, and spine-tingling creatures ever to haunt the Stanley Park Train. Train hours: 5:30pm to 9:30pm (Monday to Thursday) 5:30pm – 10:00pm (Friday – Sunday).
Where: Stanley Park Train Plaza Vancouver, BC Canada
When: October 9 – November 1
Cost: Bring a non-perishable food donation for the GVFB.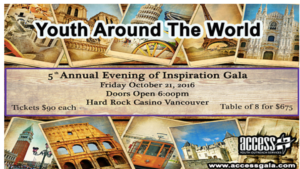 What: Join ACCESS for an evening of inspiring and exciting speakers and entertainment during the 5th Annual Evening of Inspiration Gala hosted by the Hard Rock Casino Vancouver! The ACCESS Gala shares the amazing successes of ACCESS programs and those they serve, while raising awareness of the organization and funds to support the programs they deliver. As a grassroots and independent organization, this gala has become ACCESS' signature fundraiser.
Where: Hard Rock Casino, Vancouver, BC
When: Friday, October 21st – doors open at 6:00pm
Cost: Individual tickets – $90. Table of 8 – $675. Visit http://accessgala.com/index.php/gala-ticket-form to purchase.
NOVEMBER EVENTS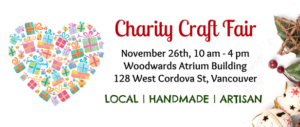 What: This year's Charity Craft Fair will feature a collection of charities and local small businesses offering their wares to holiday shoppers. All proceeds from this year's Charity Craft Fair will be donated to the Canadian Breast Cancer Society.
Where: Woodward's Atrium, 128 West Cordova Street/ 111 West Hastings St Vancouver, BC
When: Saturday, November 26, 2016 10am to 4pm
 Tickets: By suggested donation of $5.00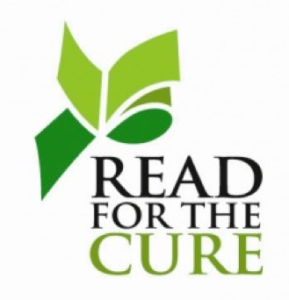 What: Come out for a great evening of entertainment! Your ticket includes three free books, delicious finger food and the opportunity to hear the authors discuss their work in a large, book club-like setting – and also meet them at the end of the event for a book signing. This year's emcee will be Mi-Jung Lee! Read for the Cure supports the Cancer Research Society (CRS), specifically their Environment-Cancer Fund and the BC Cancer Foundation. 25% of net proceeds benefit the BC Cancer Foundation
Where: Vancouver Mariott Pinnacle Downtown Hotel 1128 West Hastings Street, Vancouver.
When: November 2, 2016 (6:30pm doors open and 7:30pm program starts)
Tickets: tickets starting at $95 or learn more or purchase tickets: http://www.readforthecure.ca/events/vancouver-2016/
What: The BC Cancer Foundation is pleased to present the 6th Annual Discovery Luncheon, benefiting the BC Cancer Foundation in support of an expanded treatment program for women with gynaecological cancers at the BC Cancer Agency Sindi Ahluwalia Hawkins Centre for the Southern Interior.
Where: Coast Capri Hotel in Kelowna
When: Wednesday, November 9, 2016. 11:30am (registration) and 12:00pm – 1:15pm (event)
Tickets: $70/each or $560 for a table of 8 (30 tables available). Learn more or purchase tickets here: http://bit.ly/2duU2ok.
DECEMBER EVENTS

What: Join the BC Cancer Foundation in celebrating the 10th annual Jingle Mingle cocktail party & auction. Presented by Proline Property Managers and held at The Fairmont Empress, this premier social event unites philanthropy and glamour in support of the BC Cancer Foundation. Attended by over 350 of Victoria's community, social and business leaders, Jingle Mingle features a delectable array of food and drink stations, exclusive live and silent auctions, licensed raffle, live entertainment and stunning décor.
Where: The Fairmont Express, Victoria, BC
When: December 1, 2016 from 5-8pm
Tickets: $175 or for ticket information, please email jinglemingle@bccancer.bc.ca


What: Anyone wishing to support the SPCA and prevention of cruelty to animals
will enjoy this charity event that will feature access to the museum, seasonal live music, refreshments, silent auction and the opportunity to shop for holiday gifts from a wide selection of participating charities.
Where: Old Hastings Mill Store Museum is located at 1575 Alma Street at Point Grey Road, in Vancouver's West Side.
When: December 8, from 1:00pm-4:00pm
Cost:  $10 cover charge
Did we miss an important event? Do you want us to feature your upcoming event? Let us know in the comment section below, or reach out to us on social media at: