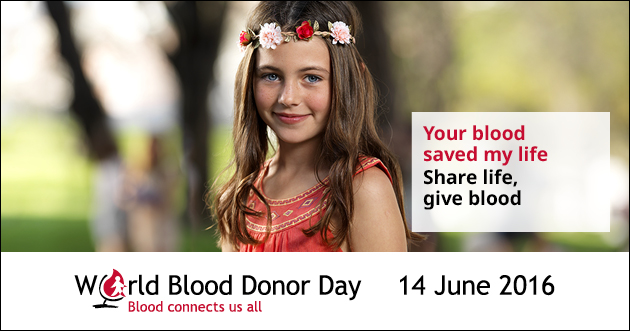 In honour of World Blood Donor Day today, June 14th, our very own Adam Conconi shares what motivates him to donate blood, why the cause is near and dear to his heart, and the steps you can take to get involved.
They could be one of the children playing in the park that you walk by while on your way to work, or they might be the professor teaching your class. They could be a friend's mother or father, or it may even be a newborn baby who just took their first breath. It may be an injured Canadian soldier serving in Afghanistan or it could be a patient who is battling cancer. It is true that when a blood donation is made, you do not know where it may go, but you can be certain that it will be used by someone who needs it.
The World Heath Organization (WHO) decreed that June 14th of every year will be recognized as World Blood Donor day. Blood donations are a cause that resonates deeply with myself and the Conconi family.
My mother, Diane, was a nurse for twenty years and witnessed first-hand how blood transfusions are used in hospitals everyday to save lives. My father, Bob, began donating blood in 1967 and 50 years later was there encouraging my siblings and myself to also begin donating blood. I, myself, have donated blood 17 times since my dad first walked into the clinic with me back in 2012, and because of the example he has set, I do not plan on ceasing anytime soon.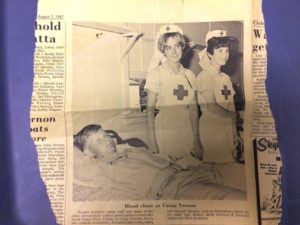 But what is required of the potential blood donor? The first step is to either book an appointment or attend a walk-in clinic in your city. In Canada, the process of donating blood is handled by the Canadian Blood Services (CBS) and they are also responsible for delivering the blood to hospitals across Canada. Once you are in the clinic, you can expect the donation process to take between forty-five minutes to an hour and fifteen minutes. The time spent at the clinic by the donor will be divided up between filling out a questionnaire, health screening, and finally the blood donation. The amount of blood donated is approximately one pint (or roughly 500 millilitres) and usually takes between five and fifteen minutes. After donating blood, the donor is escorted to a refreshment area where they are served cookies and juice, where they stay until they feel ready to go! Easy as that.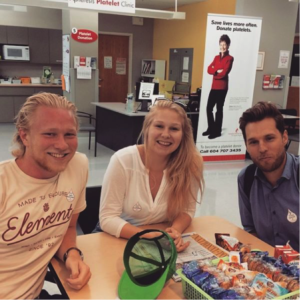 But let us be honest, the idea of having a needle inserted into your arm does not really seem all that attractive, now does it? And the honest truth is that I do not believe anyone does (myself included) find it appealing, but that does not stop donors from donating! Blood donors are those individuals who are willing to look past the needles and instead see patients that are in desperate need of help.
With all that said, what should your next steps be? You can contact the Canadian Blood Services and book an appointment via their phone number (1-888-236-6283). If you are interested in becoming a CBS volunteer, they operate a very rewarding and engaging volunteer community which assists the organization in donor recruitment, in-clinic operations, and special events. Further information on their volunteer program can be found at their website, here.
Adam Conconi