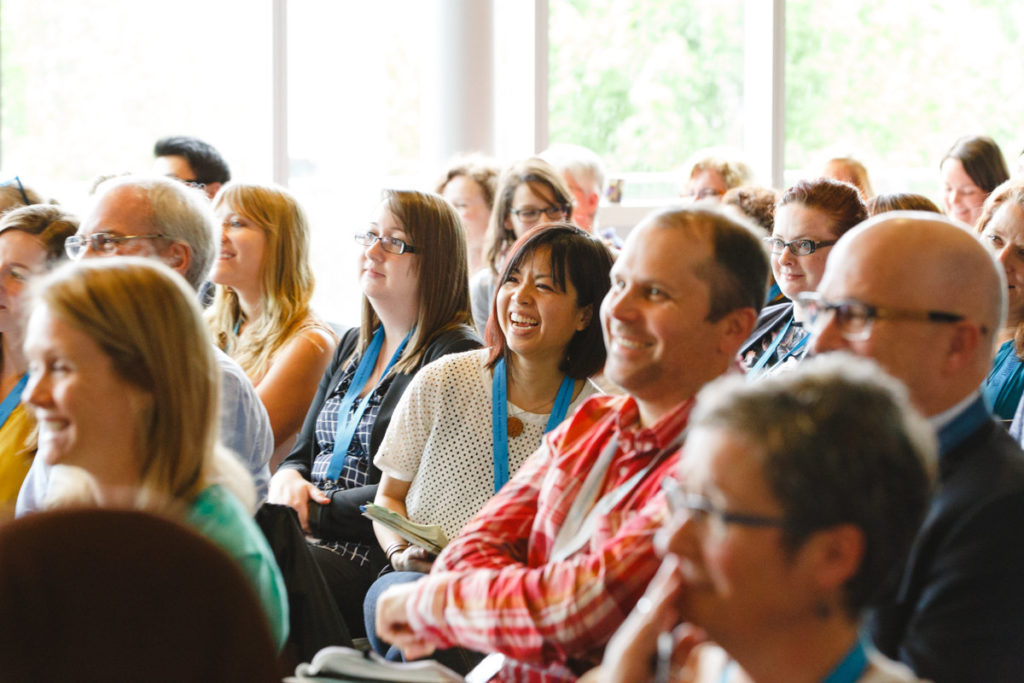 Today's blog post comes from our friend Elijah (Eli) van der Giessen of TechSoup.
Eli has 15 years of experience in managing online and offline communities for non-profit organizations including the David Suzuki Foundation and the Edmonton Folk Music Festival. Most recently Eli is the Community Manager for TechSoup's NetSquared, a global network of nonprofit technology meetups.
_____________________________________________________________________
Nonprofits are inherently community-focused organizations. In fact, almost every organization started as a group of volunteers united by a passion to make change in our community. But as we grow and professionalize, we sometimes lose touch with our roots and the truth is that social change doesn't happen without the active participation of all our members.
Almost every nonprofit still retains one person whose explicit role is to create participation opportunities for our most enthusiastic members.
Usually called a Volunteer Manager, the role is more properly thought of as a Community Manager. The "volunteer manage[r] opens an organization to the community and allows citizens to get involved" says Volunteer.ca, and our member's expectations for participation is rapidly increasing. New communications tools like social media have cracked a huge hole in the edifice of the traditional organization. Our supporters are now talking directly to us and asking to help – but do we know how to take them up on the offer?
Everyone in the nonprofit sector is ultimately in community management – our work, as campaigners, fundraisers, or program delivery staff, is all about relationships. I'm sharing a few lessons learned over the course of my career.
Your supporters and members want to help
In most cases, if a potential volunteer walks in and doesn't fit one of our traditional volunteer roles, they are entered into a database and are forgotten. [That's a potential resource we are losing]. Most organizations don't have high-skill volunteer opportunities available, due to the fact that most nonprofits haven't structured their work to fit the skills and schedules of our volunteers. And, even more importantly, nonprofits often neglect to hire candidates who are good at people and project management. Nonprofits often have teams of "do-ers", when what they really need are managers and supervisors.
As nonprofit staffers we need to reimagine our role as the steward who manages a team of part time volunteers, interns, contractors and consultants. When nonprofits re-frame the work this way – as coordinators, not implementers – they can leverage the local community to get more done.
You need to let go
As nonprofit staff, our job is to own the vision, however we can't control the details when we bring in others to help with the work. Nor should we – if we micromanage the team we'll just slow everyone down.
But learning to let go is hard. After three summers of brutal pneumonia, I eventually let myself get so sick from overwork that I fainted and fell out of my chair. It was only during the third year, sick in bed, when I realized that the world didn't stop if I wasn't in the office. When I was gone the work was done differently, but not worse. Just different.
It's hard work, so don't do it alone. If we learn to let go of tight control we can increase our impact and make progress on solving the huge problems that brought us to the nonprofit sector in the first place.
The nonprofit and social change community wants to change the world. When nonprofits try to retain control, they become the chokepoint slowing down decision-making and everyone else's work.
Build to scale
Luckily, our members are there to help. As the directors of our community, it's the responsibility of nonprofits to set the big picture vision and set the conditions for growth. The fastest, cheapest way to build our community for scale is to distribute leadership to a network of Ambassadors by crafting an architecture of participation.
Ambassadors are your hard-core members who take on leadership roles and help you manage the relationships with your members as you grow. Ambassadors are often volunteers who have a strong sense of ownership of your organization and want to be at the decision-making table.
In my current work as the NetSquared community manager I rely on a team of seven Regional Ambassadors to support the global network of Organizers. The Ambassadors ensure that every volunteer has someone they can consult with for advice, and the Ambassadors also fill in for my personal skill gaps. They speak the local language, live in a time zone that makes local phone calls easier, and know the regional players in the nonprofit tech scene. Trust your Ambassadors to grow your organization.
It's all about relationships
The cause is important, but if you want to sustain a healthy community, focus efforts on member's relationships with the organization and between their fellow members. It's the interpersonal connections that keep people coming back. Create social opportunities for your members to get together and build friendships; intergenerational connections indicate that your community is healthy.
NetSquared organizers host monthly technology workshops and the opportunity to learn is the lure we use to attract attendees. The ultimate goal is to build a community of practice – a place where nonprofit technologists can come together to build the trusted relationships that will support them along their career. The lasting impact of being part of NetSquared isn't the skill in a particular tool you might have learned at an event, but rather the fact that you now have friends and colleagues you can turn to help you with the difficult technology and career decisions you'll be making over the next years.
Technology changes, but the big strategic challenges remain. The NetSquared community supports each other with questions like "How do I convince my board to invest in new technology" and "How can I drive user adoption inside my organization so that we can increase efficiency?" We don't ask these hard questions of strangers – we ask it of people we know and trust, which is ultimately more about building community, not technology skills.
_____________________________________________________________________________
We thank Eli for his brilliant and candid thoughts on community management, and for expanding on the things we've been thinking and writing about in the past. Certainly, reimagining how organizations engage, manage, grow, and build relationships with volunteers and architect their communities of support is something that we, as a funder, look closely at. In our opinion, this becomes an increasingly important topic in the conversation around millennial volunteers and donors.
Questions or comments? Reach out to us in the comment section below, or visit us on social media!
Facebook: Robertlconconifoundation
Twitter: @ConconiFndn
LinkedIn: Robert L. Conconi Foundation