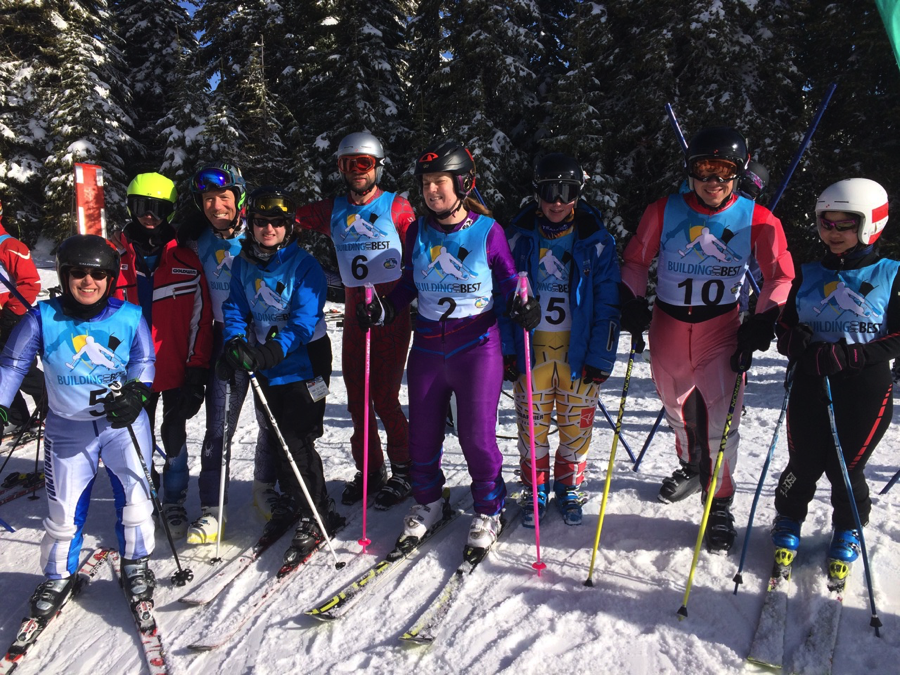 At the Robert L. Conconi Foundation we operate by the mandate that everybody deserves the same chances in life regardless of their circumstances. Our friends at BC Adaptive Snowsports share those same sentiments, specifically when it comes to physical activity and snowsports in BC.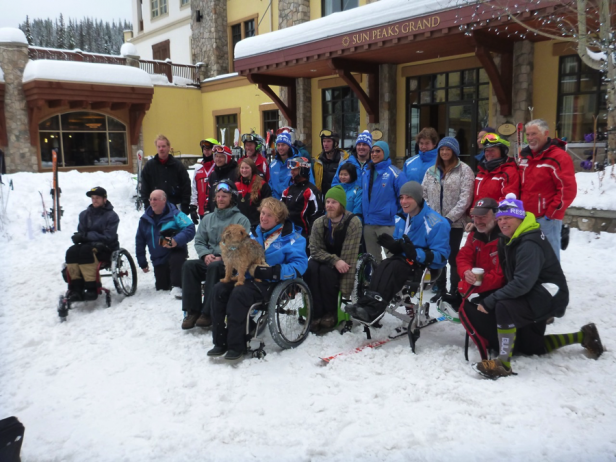 Established in 1973, BC Adaptive Snowsports (BCAS) is an organization that gives anyone with a disability (be it physical or cognitive) the opportunity to access snow sports, whether it's part of a formal rehabilitation or just as a recreational sport. Physical activity is important to anyone's overall health and BC Adaptive Snowsports believe everyone should have the same access to these activities.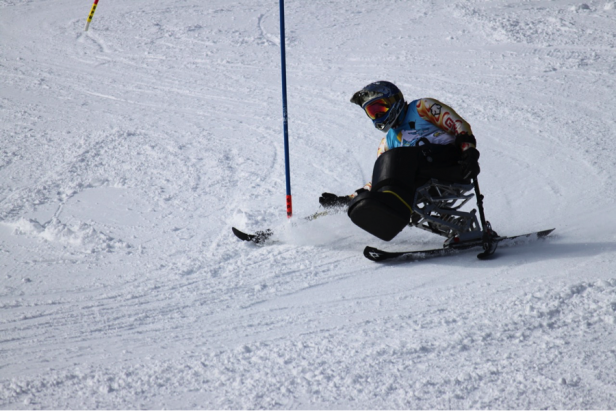 Supporting 12 snow sport clubs around the province, BC Adaptive Snowsports provides two programs over the winter months; "Snowobility" & "Building Our Best". Robert L. Conconi Foundation is proud to provide a grant to BCAS to help expand their 'Building Our Best' program from 3 camps to 4, which will in turn help connect more people who are interested in participating in snowsports and fuel the growth of the program.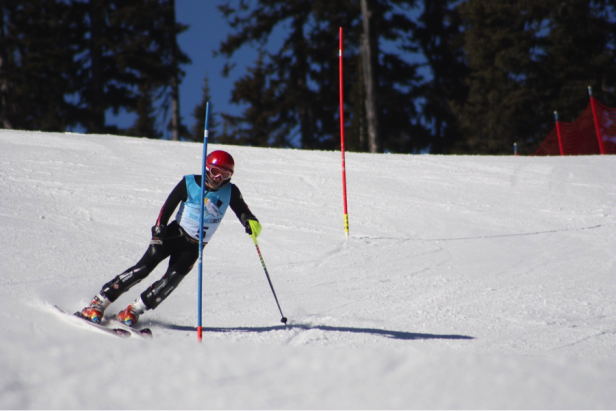 The "Building Our Best" program is where entry-level skiers are paired with BC team athletes to help build their skills, technique and provide valuable coaching and mentorship to the skiers. The program consists of 2 training days and 2 days of racing with the hopes of developing these entry level skiers to go on to compete in the Paralympics.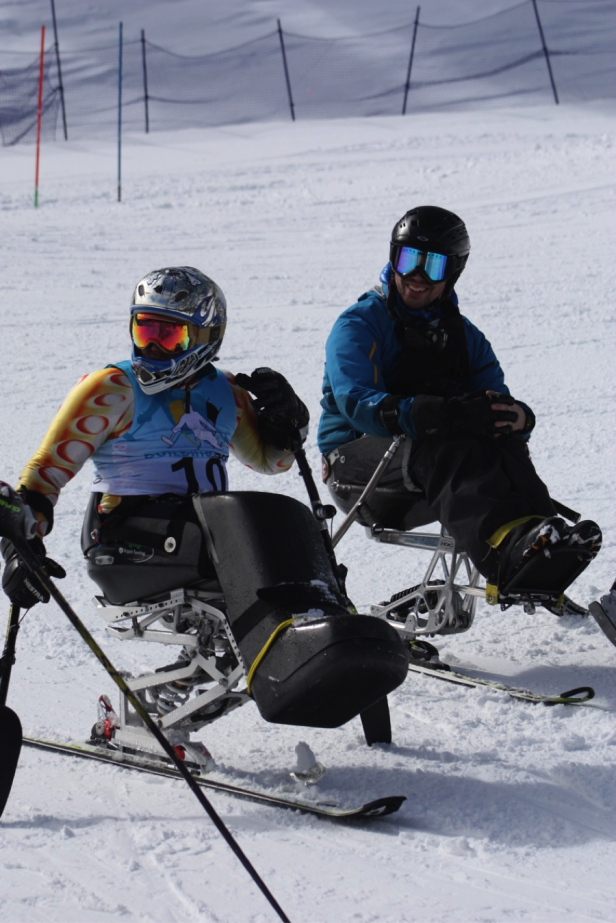 Organizers and volunteers of the program have seen many success stories over the years, from a car crash victim going on to win medals at the Paralympics to young kids starting out as uncertain or weak and becoming confident and strong.
Another great example from BC Adaptive Snowsports "Building Our Best program" is Alex Cairns. Alex was born with two open vertebrae in his back, leaving him with paralysis at the L4-5 level, and no cure. That means he has no feeling below his thighs and uses a wheelchair for everyday living.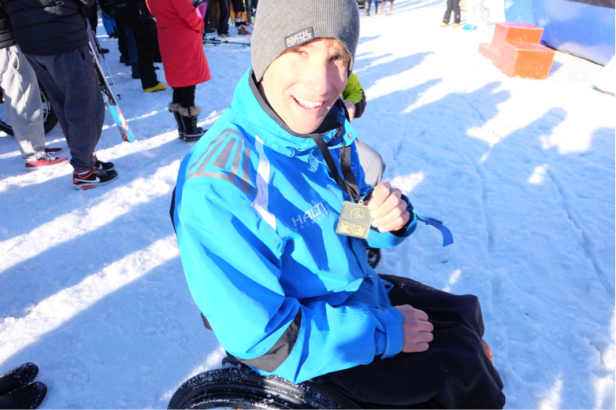 At fifteen, his mother and grandmother signed him up for an adaptive ski program. He sucked (his words). For two years, Alex was stuck on the bunny slopes, taking a slow ride up the magic carpet after each run, seeing the learning curve of traditional skiers take them to green and blue runs. Through practice and determination, he kept moving. After two seasons he started taking the lifts higher up the mountain, and now Alex skis everything, even taking some runs that expert skiers would be afraid of.
Two seasons ago, Alex won the Provincial Slalom Championships as a member of the BC Para-Alpine Ski Team, another BC Adaptive Snowsports program. Alex was inspired by the energy of the other adaptive skiers around him, and persevered through the support of his friends and family. He had a decision to make; keep skiing freestyle, or make a push for the National Team and, maybe, a place at the Paralympics. With the support of those around him, he chose to push on for the Nationals.
The BC Adaptive Snowsports team is proud to announce today that Alex is now the Men's Slalom Sitting Canadian Champion and is continuing to push his own boundaries and the boundaries of the snowsport industry to push through to become the best of the best He will be joining the Canadian National Para-alpine Ski Development Team (CPAST) next year.
"The Building our Best program is not only about improving the skills of the best skiers in the province to go on and win medals in the Paralympics, but its also about building our individual best and how we can help other individuals to be their best" states Andy Price, Director of Fund Development at BC Adaptive Snowsports.
Do you have a passion for snowsports and helping others?
Volunteers are the lifeblood of the BC Adaptive Snowsports programs. Are you a good skier with a passion for helping and coaching others? BCAS are always looking for volunteer instructors or people who want to help with administrative responsibilities such as fundraising, special events and promotion.
For more information on BC Adaptive Snowsports and how you can get involved, donate or learn more about their programs, visit: www.bcadaptive.com or contact Andy Price at andy@bcadaptive.com
---
Share your thoughts with us! Comment below or engage with us on social media:
Facebook:        RobertLConconiFoundation
Twitter:            @ConconiFndn
LinkedIn:          Robert L. Conconi Foundation