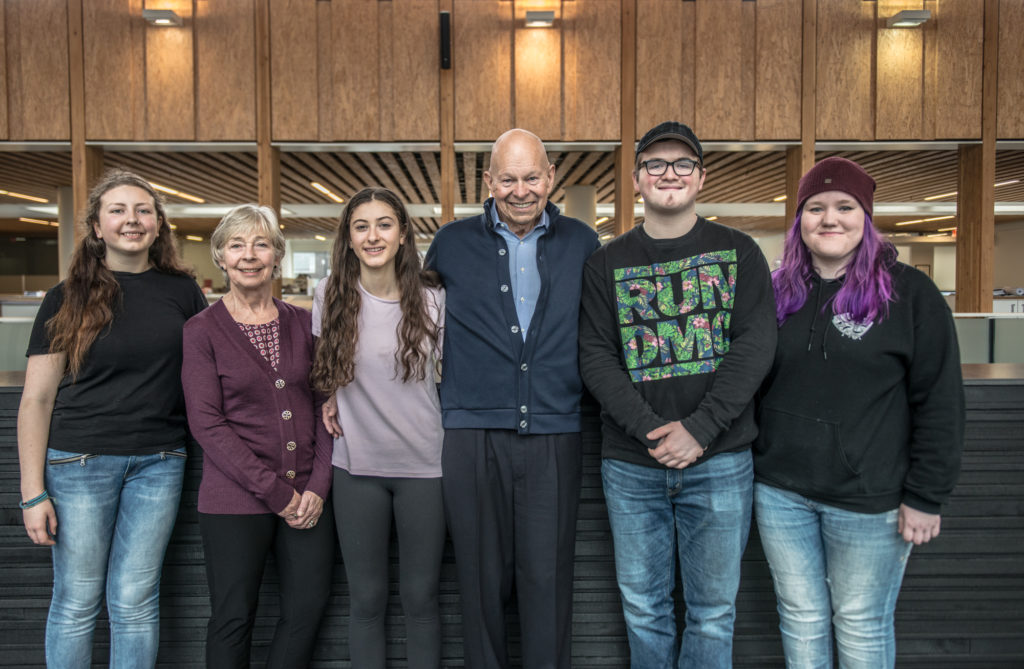 In March, we wrote about an important new Province-wide initiative taking shape for our youth. Foundry is a province-wide network of youth centres for those youth (ages 12-24) seeking mental health and substance abuse services as well as primary and social services. Today, want to share that Robert L. Conconi Foundation will match all donations made to Foundry until May 31st, 2017 and up to $500,000. Donations can be made at helpstpauls.com/supportyouth.
Why does this matter to us?
Foundry project is aligned with our mission and work at Robert L. Conconi Foundation is so many ways that we simply could not resist getting involved. Here are our top five reasons for making Foundry our latest Conconi Challenge. If any of them resonate with you, donate online or contact St. Paul's Foundation for more information.
PROVINCE WIDE: Our mandate at RLCF is to support projects across the Province and help distribute resources where they are needed. For the moment Granville Youth Centre (pictured below) is used as a model and as the first centre in the network. The new centres will operate in the following areas: Abbotsford, Campbell River, Kelowna, Prince George and the North Shore.
PROBLEM-SOLVING:  The idea behind the Foundry, is driven by the fact that youth service delivery is significantly different from adult service delivery and comes with a unique set of challenges.  It is informed by years of clinical work and also listening and hearing the feedback from youth and parents. Removing barriers and increasing access is what this network is designed to do through its integrated services and one-stop shop model. At RLCF we like to support transformative initiatives. Foundry transforms the way we deliver health care and wellness services to our youth.
COLLABORATIVE: The collaborative and integrated nature of Foundry centres and service delivery, we believe has also inspired a diverse group of funders to come together to make this project a reality. There seems to be a shared sense of the need to support youth in this way. At RLCF, we like when minds and resources get pulled together we think this is a more efficient ways of operating.
LEVERAGE: Total cost for having all six Foundry sites up and running is $7.5 million, and $6.5 is already secured. With your help, we want to get to the remaining $1 million. We've always liked projects with multiple funders, where your dollar can go a lot further because of matching contributions. It's a great way to make a difference regardless of how much you are able to contribute.
PIONEERING: Sometimes it's necessary to be the first in order to change things. Foundry is first of its kind project in Canada and it needs our support to get it off ground.
All youth matter and none of them should be facing their darkest moments alone.