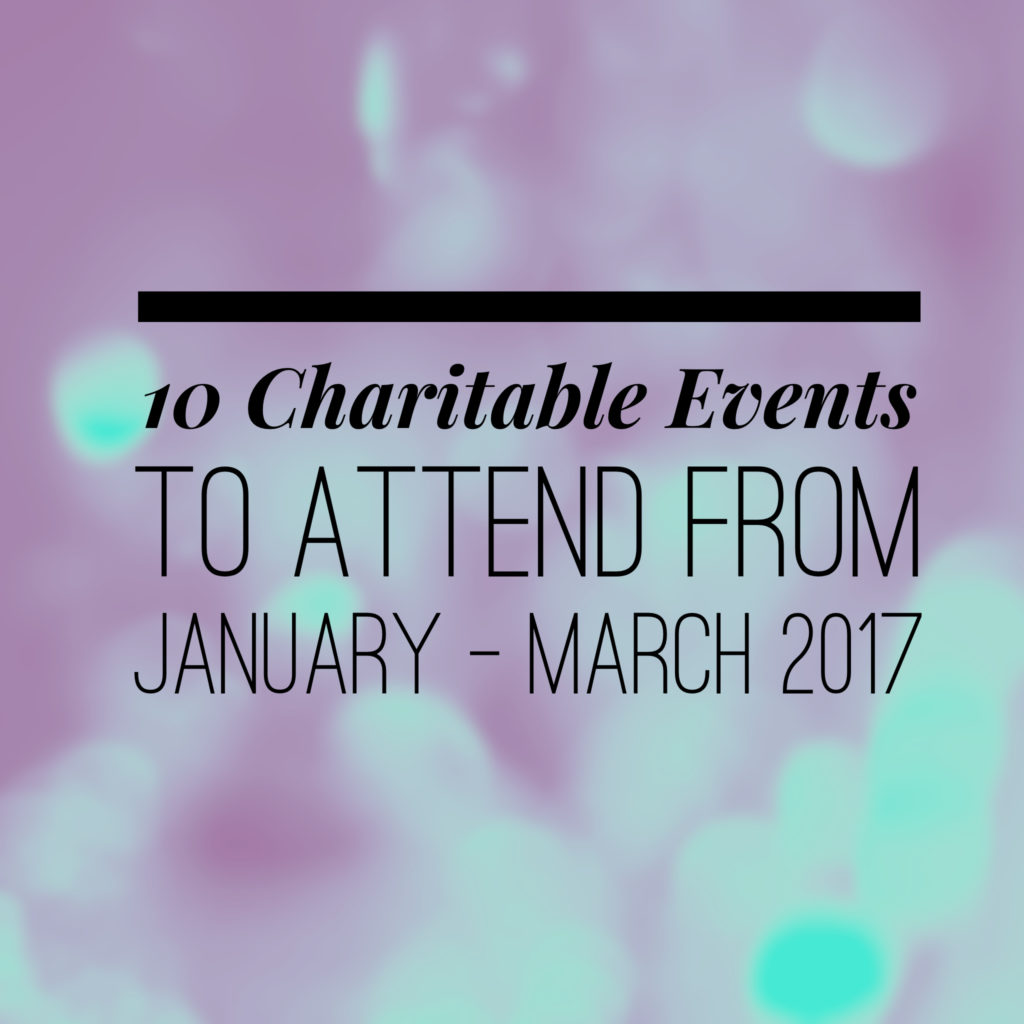 Welcome to our quarterly charitable events round up in Vancouver! To help organize your schedule and plan ahead, we've compiled a list of must attend events from January – March that support a local charity, fundraiser, or worthy cause.
January Events

What: This event will take place on the unceded, traditional and ancestral territories of Musqueam, Squamish and Tsleil-Waututh peoples. Grand Chief Stewart Phillip, Xeni Gwet'in Chief Roger William, and Yunesit'in Chief Russell Myers Ross are bringing the story of Teztan Biny (aka Fish Lake) and Tsilhqot'in Nation's legal defence against Taseko Mines to Vancouver.
Where: WISE Hall, 1882 Adanac, Vancouver
When: Jan 31, 7 pm
Tickets: Entry is suggested at $10 per person but no one will be turned away for lack of funds.

What: At Groundswell, the team is constantly rethinking the frame of possibilities, designing creative & collaborative solutions, and are committed to building meaningful livelihoods & social ventures. This Tuesday, they invite you to gather and think and talk about the values-based principle of an 'alternative economy,' with none other than Chris Nichols, founding worker-owner of The Wood Shop Workers' Coop & Groundswell's facilitator & mentor.
Where 566 Powell Street Vancouver, BC
When: Tuesday, January 31, 2017 5:30pm 7:30pm
Tickets: $10 gets you a drink of your choice. Entry by donation.
February Events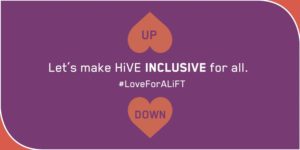 What: This spring, put a little sparkle in your step by helping the HiVE install a stairlift! Why donate? Because accessibility looks good on everyone. The HiVE's goal is to install a platform stairlift up a flight of 29 stairs, making their community hub for social impact inclusive for folks of all abilities. That includes people with mobility issues, parents with strollers, and everyone in between. This valentine's day, forgo the flowers (and Hedgehogs) give the gift of accessibility!
Where: HiVE – 128 West Hastings Street #210, Vancouver, BC
When: Thursday, February 9th, 7:00 PM – 10:00 PM PST
Tickets:  Free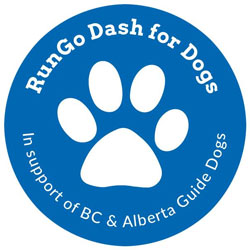 What: Participate in a 10k, 5k, or 2k guided walk/run through Stanley Park in support of BC and Alberta Guide Dogs. The run begins at 10 a.m. and is followed by a social event afterwards with pancakes, prizes and live music. Dogs are welcome, provided they are leashed and friendly towards other dogs and the working guide dogs that are present at the event.
Where:  Brockton Pavilion (1151 Stanley Park Drive Vancouver BC)
When: Saturday, February 13th 7:00pm-11:00pm
Tickets: Advanced tickets for the Live Stage performances at The Centre, in downtown Vancouver, are $50 each – get yours here!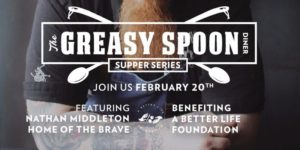 What: The Greasy Spoon Diner monthly fundraising supper was conceived by a group of passionate Vancouverites led by Mark Brand, who hosts it monthly at Save On Meats diner. The Greasy Spoon Diner is truly a one of a kind charity event.
They have two seatings at 5:30pm and 8pm. The best chefs in the world volunteer their time to cook with the legendary Save On Meats team to create an elegant set menu, four-course dining experience inspired by their own creative interpretation of diner food.
Each service is paired with cocktails made by award-winning bartenders, as well as craft beer and wine. The best part: it helps feed and employ members of our community, and it's an opportunity to re-connect with friends old and new, with a purpose.
Where: Save On Meats 43 West Hastings Street Vancouver, BC V6B 1G4
When: Mon, 20 February 2017 5:30 PM – 10:30 PM PST
Tickets: $95.00, available online here.
March Events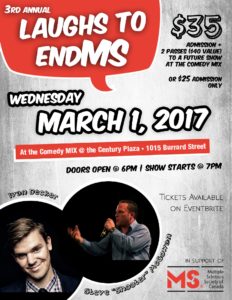 Laughs to End MS (19+ Only)

What: Laughs to EndMS is bringing you a great lineup of comedians to entertain on March 1st @ the Comedy MIX in Vancouver!  Come laugh with us and support a great cause. The event will be hosted by cartoonist and stand-up comedian Jacob Samuel!
Where: Comedy Mix – 1015 Burrard St. Vancouver, BC
When: Wednesday, March 1, 2017 from 7:00 PM to 10:00 PM (PST)
Tickets: $25 per ticket or $35 for a VIP ticket which includes 2 passes ($40 value) to a future show at the Comedy Mix!

What: Join the Canadian Breast Cancer Foundation for a memorable evening in support of critical breast cancer research. The 2016 Wild Lilies Gala will be held on Friday, February 26th at the Fairmont Waterfront Hotel in Vancouver.
Where: University of British Columbia, 2329 West Mall, Vancouver, BC
When: March 4th
Tickets: Register here.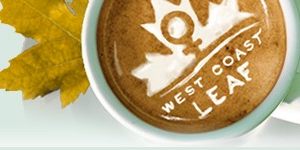 What: Celebrate West Coast LEAF and International Women's Day at the best event this side of noon! Celebrate with friends, supporters and allies of West Coast LEAF, and help to raise critical funds for our work to advance equality in BC. We'll also be honoring 106 years of International Women's Day, all on onse fantastic morning!
Where: The Fairmont Hotel Vancouver, 900 West Georgia Street, Vancouver, BC
When: Friday, March 10
Tickets: Earlybird Individual Tickets – $90 Earlybird Table (10 seats) – $900. Purchase online here.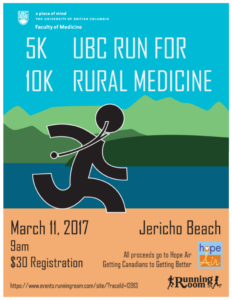 What: Register for the 13th annual Run for Rural Medicine! The run is organized by UBC medical students and will take place March 11, 2017 at 9:00am along beautiful Jericho Beach and Spanish Banks. There will be both a 5K walk/run and a 10K run, as well as prizes and food to look forward to after the race!
All proceeds will go to Hope Air, a charity that provides complimentary flights for Canadians who require but cannot afford travel to urban centres for medical care.
Where: 3941 Point Grey Road, Vancouver
When: Mar 11, 2017 9:00 am
Tickets: Registration is only $30 for both events. Register before Feb 20 for a free T-shirt!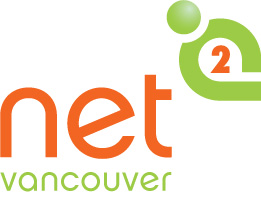 What: This is a crowdsourced session, where participants are given up to five minutes to share a tool they use in their non-profit tech life. Learn from the best – each other.
Share anything that helps you do the amazing work you do. It can be a CRM, communication tool, fundraising platform, some social media magic-sauce, automation or other clever web genius that helps you further your mission or cause or execute your work. We only ask that you can show the solution and say what and why you use it.
The goal is to learn about other tools and techniques, and connect with people that may be using similar solutions or have similar problems. Bring something to share, and be ready to steal from others!
Where: Hive Vancouver, #210 – 128 W Hastings St , Vancouver, BC
When: Thursday, March 16, 2017 at 6:00 PM
Tickets: Join and RSVP here.
Did we miss an important event? Do you want us to feature your upcoming event? Let us know in the comment section below, or reach out to us on social media at: