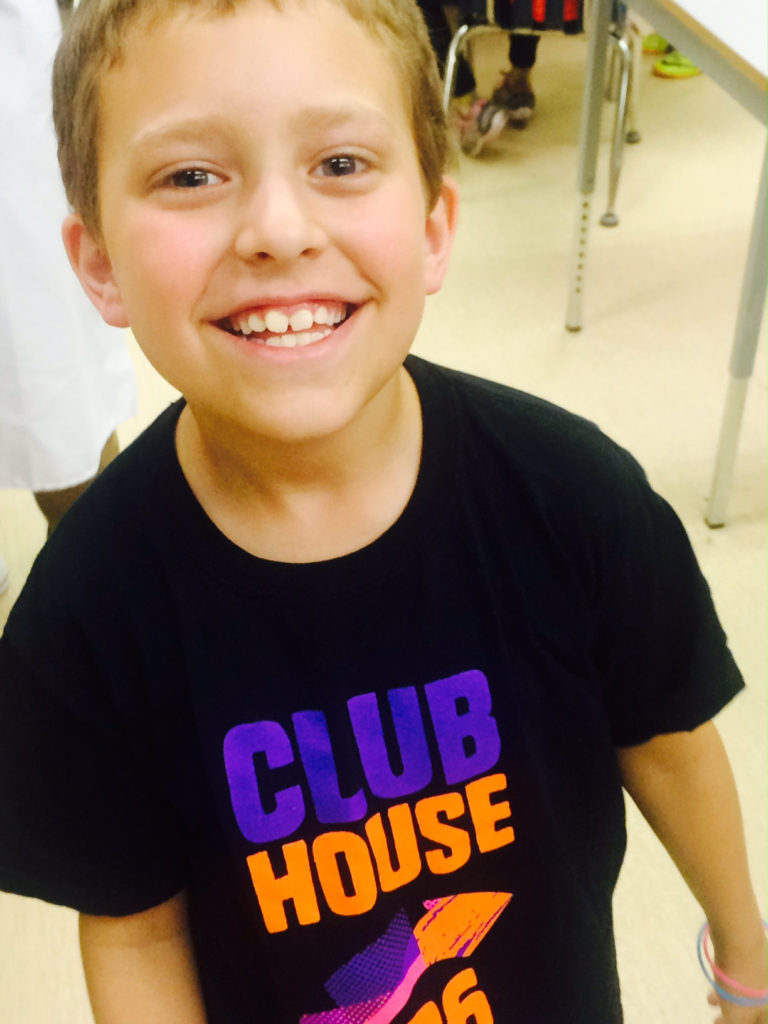 Last year we became part of a new initiative called Clubhouse 36, a fantastic program designed to help reach more children and families that need the extra support. This summer, we had the opportunity to visit the team to learn more about what Clubhouse 36 was up to over the 2016 summer break!
Created for at-risk and vulnerable Surrey students ages 6 – 12, Clubhouse 36 provides an encouraging and nurturing environment for children to build confidence and self-esteem through social and emotional support. The program aims to help children increase leadership and peer mediation skills through sport, art, and academic learning and provides students with skills that can be transferred into academic success.
2016 Summer Break Recap
For Summer 2016, Clubhouse 36 launched exciting programming to support 123 students at three inner city school sites through July – August 2016. Students participated in a full-day, five day-a-week program and took part in a variety of onsite activities including art, sport, leadership, cooking, and mentoring activities.
The program allowed students to experience onsite activities combined with several offsite field trips, giving participants the chance to explore new places they had never been before.
Developing New Skills through Activities
This summer's activities and field trips gave students a wide range of experiences from art, music, and sport, to reading, writing, and technology. Clubhouse 36 also introduced two new partners; SmJle Band & Rhythm Resource!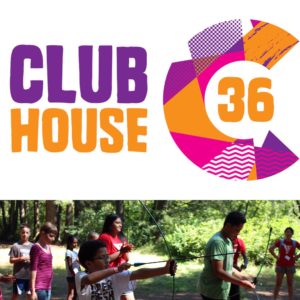 With a focus on theatrical play, script writing, and music instruction, SmJle Band taught participants hands-on experience of the arts, while Rhythm Resource delivered a session on drumming, reading music, and working together in groups.
Students also took part in enriched sport and movement sessions, helping to develop both physical literacy and sport knowledge.
Through KidsTales, students learned creative writing skills, allowing participants to bring a story of their choosing to life. Students also improved their technology skills during Geek Squad skill sessions, which taught photography, graphic design, games development, and coding. Finally, YMCA staff also provided sessions in leadership development, co-operative, team play, and mentorship.
Exploring the Lower Mainland
The offsite field trips were an exciting addition for students, offering an opportunity to visit places that many participants had never been to before. Field trips also helped to enrich learning opportunities for students at each school, bringing the classroom outdoors and lessons to life.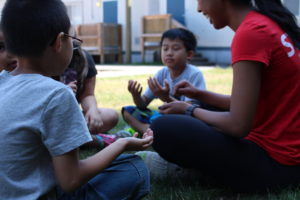 Students explored different areas of the Lower Mainland including Fort Langley, Greater Vancouver Zoo, Burnaby Village, Splashdown, and more. Students also engaged in hands-on activities and tours including:  archery, canoeing, and wilderness exploration at Southwind;
To show your support and learn more about the great work our partners at Clubhouse 36, visit www.surreyschools.ca.