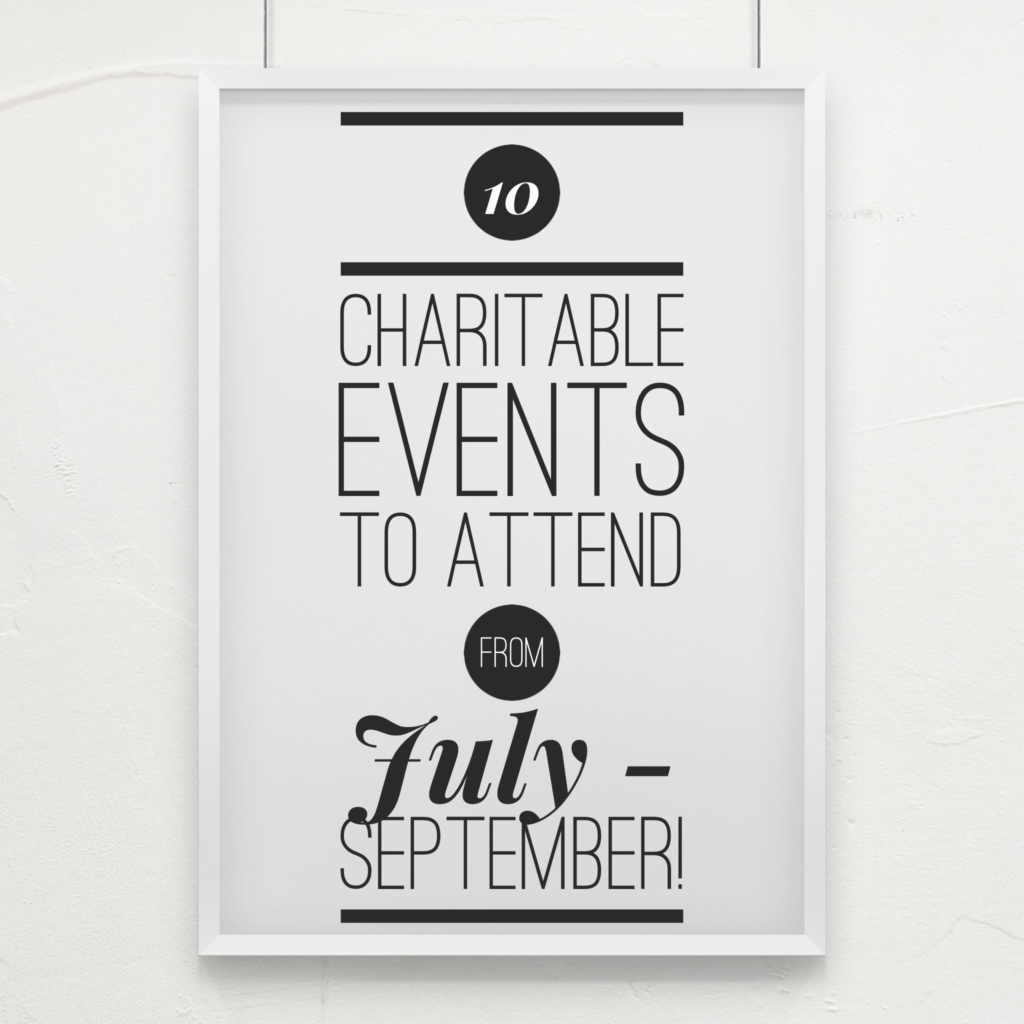 Welcome again to our quarterly charitable events round up in Vancouver! To make sure you stay updated and in-the-loop on all of the fantastic events geared towards supporting local charities and community initiatives, we're sharing our list of must-attend charitable events happening this July to September!
JULY EVENTS
What: Grind For Kids is now in its seventh year and leverages the enthusiasm of the thousands of people in the Lower Mainland that do the Grouse Grind on a regular basis. Participants register and ask friends, family and co-workers to pledge $1 or more for every Grouse Grind they do between now until the end of the Grouse Grind season (typically September). At the end of the season participants will share how many Grinds they accomplished with their supporters and ask them to fulfill their pledges. One-time donations are also accepted.
Where: Grouse Grind, 6400 Nancy Greene Way, North Vancouver, BC
When: Now – September 2016
Tickets: With a $20 registration fee, you will get an official Grind Timer from Grouse Mountain Guest Services that tracks your progress in real time. Simply swipe the timer at the base of the Grouse Grind before you start and at the top when you finish. You will be able to visit your personal donation page to track your progress at any time.
2. Concord's 4th Annual Seawall Challenge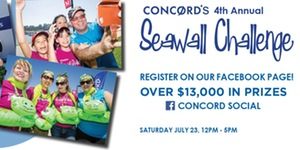 What: Join Concord Pacific for the 4th annual Concord Pacific Seawall Challenge! Gather friends to form a team of 4 to compete in obstacles courses throughout a fun-filled day along the seawall for a chance to win monetary prizes for your team and for the school of your choice! If your team wins, your school of choice will win funds to benefit their afterschool programs for kids!
If you have 2 children on your team who are 12 and under, your team qualifies to sign up for the Family Challenge. The obstacles in the Family Challenge are more children-friendly with an adjusted level of difficulty.
Where: Concord Pacific Presentation Centre 88 Pacific Boulevard, Vancouver, BC
When: Saturday, July 23rd, 2016, 1:00 pm – 5:00 pm
Tickets: $40 (+ fee), available to purchase online, here.
3. Gone Country – Here for the Cure 2016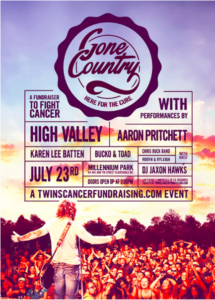 What: A fundraiser to fight cancer. Get out those daisy dukes and cowboy boots! Twins Cancer Fundraising are back at it again July 23, 2016 for the 4th annual Gone Country ~ Here for the Cure~ Cancer Fundraiser. This is one party that can't be missed – one big outdoor concert, for 1 day only! Every single penny raised goes to fight cancer, with Performances by: High Valley, Aaron Pritchett, Karen Lee Batten, Bucko and Toad, Chris Buck Band, Robyn and Ryleigh, and JAXON HAWKS OF JRFM.
Where: Bill Reid Millennium Amphitheatre Park, 17728 64 Ave, Surrey, BC
When: Saturday, July 23rd, 2016 – doors open at 2:00 pm
Tickets: Purchase tickets through Eventbrite here. Must be 19+ to enter, and bring 2 pieces of ID, beverages and plenty of food available.
AUGUST EVENTS
1. Impact Red: Rooftop Social by United Way GenNext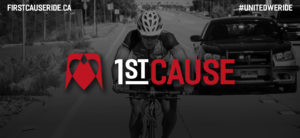 What: Join United Way GenNext for a night of networking, socializing and fun in the beautiful TELUS Garden rooftop event space overlooking the city of Vancouver. Each ticket includes one free drink, appetizers, a chance to win prizes and the opportunity to create social change within the community. All proceeds from the evening will make it possible for kids in the Lower Mainland to be all that they can be through United Way's programs and services.
Where: TELUS Garden Rooftop – 510 West Georgia Street, Vancouver, BC
When: Thursday, August 11th, 2016 from 7:00 pm – 10:00 pm
Tickets: $40 – $45 per ticket – available online here.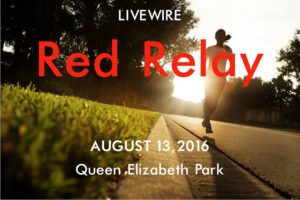 What: Join the LiveWire Red Relay on August 13th for a 12 KM relay fundraiser run to help LiveWire. LiveWire is a free, after-school program in Vancouver that provides a safe environment for vulnerable students. Gather a team of 4. Each person runs 3km. RED (Respect, Engage, Dream) is what LiveWire tries to teach its students. Support the students of Vancouver and LiveWire by wearing as much red as you can on race day!
Where: Queen Elizabeth Park – 4600 Cambie Street, Vancouver, BC
When: Saturday, August 13th, 2016. Race begins at 10am.
Tickets: Tickets are just $20; reserve yours through Eventbrite.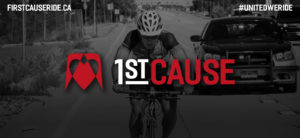 What: The First Cause for First Responders Ride for PTSD and Mental Health is a scenic and inspiring 150km ride beginning at Jack Poole Plaza in downtown Vancouver, travelling through the communities of Burnaby, Port Moody, Coquitlam, Port Coquitlam, Pitt Meadows, Maple Ridge, Mission, Abbotsford, Langley and finishing at the Central City Shopping Centre's Plaza in Surrey. This is a non-competitive group ride, with cyclists of all abilities are encouraged to participate.
Where: Starting at Jack Poole Plaza, Vancouver, BC
When: Saturday, August 20th. Registration time: 7:00 am. Ride kick-off: 9:00 am.
Tickets: $150 + tax per rider. Register through the Eventbrite page here.
SEPTEMBER EVENTS

What: CDN Jade Mine Resources has the great pleasure of welcoming you to the BC Cancer Foundation's 2016 Hope Couture. We are delighted to be a partner in discovery to support the BC Cancer Foundation in raising funds for a Single Cell Genomics Suite at the Centre for Lymphoid Cancer.
This elegant luncheon for 400 guests will take place mid-September at the Fairmont Pacific Rim, in downtown Vancouver, and will include a silent auction reception, live auction, raffle, gourmet lunch and fashion show by Vancouver's leading boutique retailers, Bacci's and Boboli.
Where: Fairmont Pacific Rim, Vancouver, BC
When: Wednesday, September 14th from 11:00 am to 2:00 pm
Tickets: For ticket information, please contact Dana Whitburn at dana.whitburn@bccancer.bc.ca or 604.675.8261.
2. Journeys in the right direction, guiding youth home – organized by Fraser Region Aboriginal Friendship Centre Association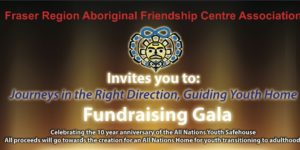 What: All Nations Youth Safe House is hosting our first annual Fundraising Gala, celebrating 10 years of providing emergency housing to at-risk and homeless youth in our community. The goal for this event is to raise awareness on the high need for housing for youth who are between 19-24 years old, who are at homeless and in need of support, and to create transitional housing for youth, which also would include wraparound support services to help build their life skills.
Hosted at the beautiful Riverside Signature Banquet Hall in Surrey, the evening will feature a delicious buffet dinner, cash bar, cultural performances and guest speakers. There will also be a silent auction, 50/50 raffles and giveaways for guests.
Where: Riverside Signature Banquet Hall – 13030 76 Avenue, Surrey, BC
When: Friday, 16 September 2016 at 6:00 pm – Saturday, 17 September 2016 at 12:00 am
Tickets: Tables and tickets can be purchased online.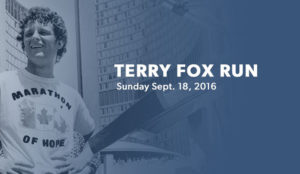 What: The Terry Fox Run is a non-competitive event where people get together as individuals, families, and groups to raise money for cancer research in Terry's name. It is a day of celebrating Terry's legacy and helping to keep alive his dream of finding a cure for cancer.
Terry Fox Runs take place in over 9,000 communities across Canada every year and are accessible to anyone with no entry fee, no minimum pledge and a non-competitive atmosphere. Participants can run, walk, blade or bike and most of all, have fun, while raising funds for cancer research.
Where: Find a run site here.
When: Sunday, September 18th
Tickets: Register to participate by visiting terryfox.ca.
Did we miss an important event? Do you want us to feature your upcoming event? Let us know in the comment section below, or reach out to us on social media at: