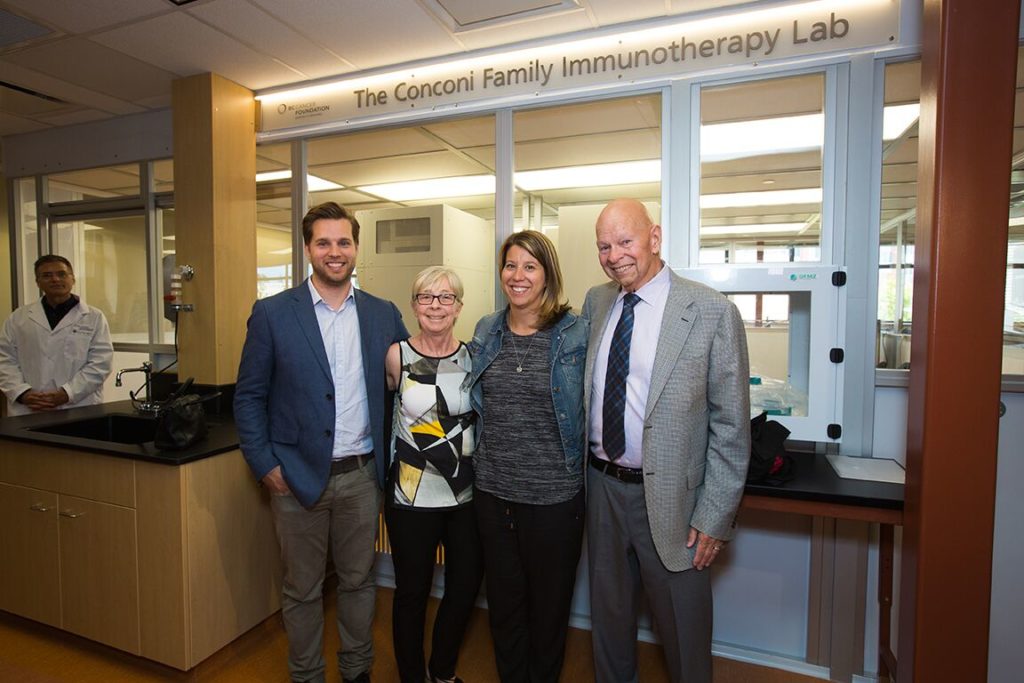 Monday, June 20th
Today marks the opening of Canada's most innovative lab for T cell therapy development at the BC Cancer Agency, the Conconi Family Immunotherapy Lab.
We are so incredibly honoured to be a part of this monumental day, as we come one step closer to an entirely new approach to cancer treatment. This lab wouldn't have been possible without the help of the BC Cancer Foundation, the BC Cancer Agency and the thousands of generous donors from across the province who opened their hearts to give.
The Conconi Family Immunotherapy Lab
Built solely on philanthropic funds, the Conconi Family Immunotherapy Lab will become the hub for custom immunotherapy treatment production.
With $5.5 million raised through the BC Cancer Foundation to launch immunotherapy clinical trials, the lab is a critical component, providing a facility to create promising new treatments for cancer patients across the province. Scientists will now begin testing the facility and T cell therapy production to ready for clinical trials.
For the thousands of British Columbians diagnosed with advanced cancer, new treatment options will provide hope that a solution is around the corner.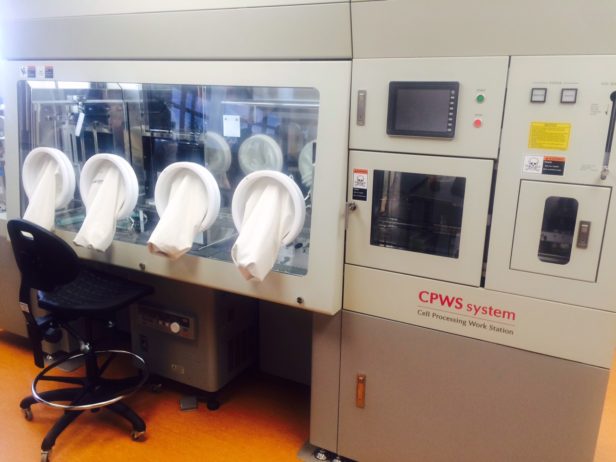 About Immunotherapy
Immunotherapy is an approach that engages the patient's immune system to effectively eliminate disease. It is one of the most promising areas in cancer research and care today.
The lab's initial focus will be on Adoptive T Cell Therapy. This is a specific form of immunotherapy that amplifies the power of T cells —immune cells responsible for destroying viruses and tumors —extracted from an individual cancer patient.
In a highly selective process, scientists identify the T cells already attempting to destroy the cancer and multiply them by the thousands in the lab. The end product is a supercharged batch of a patient's own T cells that can be delivered through an IV infusion.
Phase I clinical trials for ovarian and cervical cancer are slated to begin in early 2017.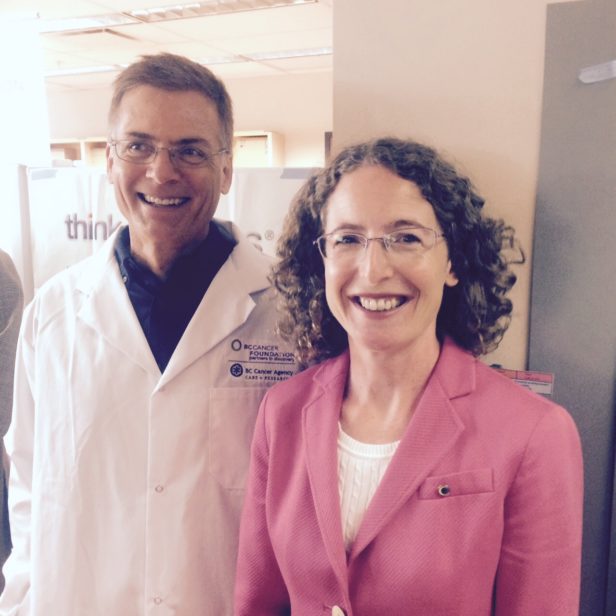 Together, Breakthrough Treatments are Now Possible
The entire Conconi Family would like to extend their gratitude to the BC Cancer Foundation, BC Cancer Agency, and the 5,900 generous donors who helped make the Conconi Family Immunotherapy lab a reality.
We are so honoured and excited to be part of this amazing milestone in custom immunotherapy treatment, and we look forward to seeing the fantastic ground breaking results and findings this lab will garner.
To learn more about the Conconi Family Immunotherapy Lab, be sure to follow along with us on social media at the link below, and visit our blog for updates.