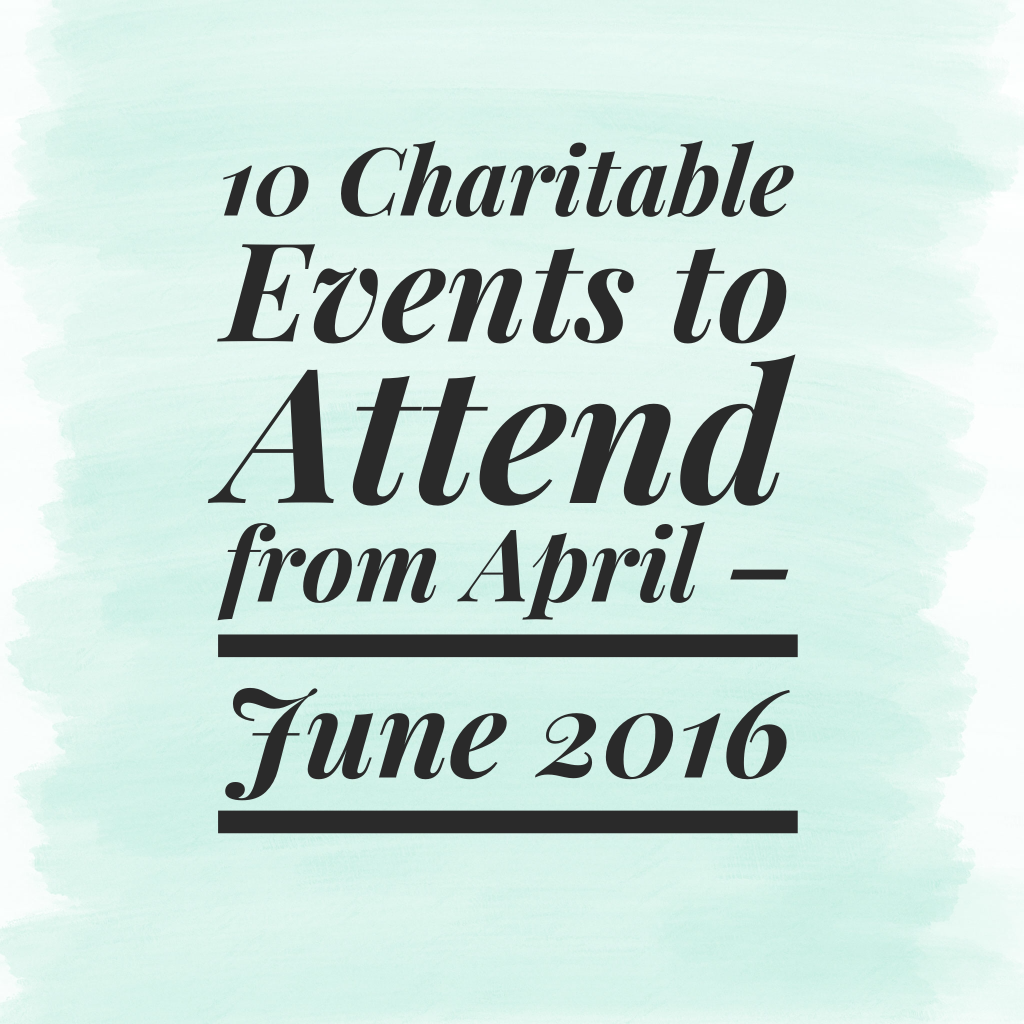 Welcome to our second, quarterly charitable events round up in Vancouver! 2016 started off with a bang, and we want to keep the positive momentum going! To keep you updated on all the amazing events geared towards supporting local charities, we've compiled a list of must-attend events this April – June.
April Events

1. You're Invited! A Distinctive Women Fundraising Event to Benefit: Canuck Place
What: The evening will include:
Fashion show showcasing Spring fashions from Wear Else
Hors d'oeuvres by Culinary Capers Catering and Special Events… and wine!
Guest Speakers:

Kathy Butler, Managing Director and Head, CIBC Capital Markets
Canuck Place Mother

An opportunity to make a difference for children and families at Canuck Place
AND, of course, GIVEAWAYS!
Net proceeds from the event will support the evening's chosen charity, Canuck Place Children's Hospice. Canuck Place Children's Hospice is British Columbia's pediatric palliative care provider.
Where: Wear Else 2360 W 4th Ave, Vancouver, BC
When: Thursday, April 21st, 2016, 6:00 pm – 9:00 pm
Tickets: $50/person (+tax), available to purchase online, here.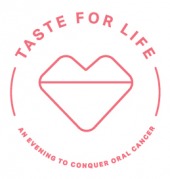 2. Taste for Life: An Evening to Conquer Oral Cancer
What: This year Taste for Life celebrates the 5th Anniversary of raising funds and awareness for oral cancer. This annual gala is known for a great crowd mingling over a great dining atmosphere. Adding to that, this year are the talents of not one, but two talented and award-winning Chefs!
The event celebrates the very sense that we could lose if severely afflicted with Oral Cancer: our ability to taste. With a philosophy of focusing on the 5 senses of taste – sweet, salt, bitter, sour, and umami – Executive Chef Greg Van Poppel of the Terminal City Club will be joined by Celebrity Guest Chef, TBA.
Together they will be designing a multi-course dinner menu that challenges and amplifies the traditional gala affair. Add in some VIP Tasting Rooms, delicious wines and champagnes, as well as top-notch entertainment, and we have the recipe for the most progressive charity event experience of the year!
Since 2012, this event has raised over $290,000 in support of oral cancer research at the BC Cancer Agency.
Where: Terminal City Club, 837 West Hastings Street, Vancouver, BC
When: Thursday, April 21st, 2016 from 6:00 pm – 10:30 pm
Tickets: To purchase tickets and VIP table registrations, please visit: http://www.conqueroralcancer.com.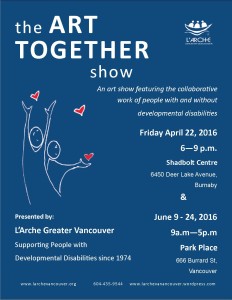 3. Art Together 
What: On Friday, April 22 L'Arche Greater Vancouver is hosting the Art Together Show at the Shadbolt Centre in Burnaby featuring original paintings created collaboratively by artists with and without developmental disabilities from the L'Arche Greater Vancouver community.
Where: Shadbolt Centre for the Arts – 6450 Deer Lake Avenue, Burnaby, BC
When: Friday, April 22nd, 2016 from 6:00 pm – 9:00 pm
Tickets: Free – register online at: http://bit.ly/23iPCq8.
May Events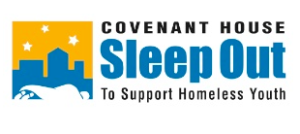 What: On May 5th 2016, Covenant House BC is challenging mothers to spend one night sleeping on the street, with just a sleeping bag and piece of cardboard. But it's not about pretending to be homeless. It's about showing a group of young people that they are worthy of unconditional love and absolute respect, and proving that we care enough about them to be uncomfortable for one night; to be vulnerable so they can be safe.
Covenant Houses throughout the United States and Canada will host Sleep Out events this year to raise critical funds and awareness about the issue of youth homelessness.
Where: Downtown Vancouver
When: May 5th, 2016
Tickets: For more information please contact Jennifer Hall (604) 639 – 8942 or mothers@covenanthousebc.org.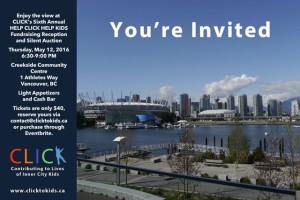 2. Definitely Not a Gala! Annual Help CLICK Help Kids Event

What: Enjoy the view at CLICK'S 6th annual HELP CLICK HELP KIDS Fundraising Reception and Silent Auction!
Where: Creekside Community Centre, 1 Athletes Way, Vancouver
When: Thursday, May 12th from 6:30 pm – 9:00 pm
Tickets: Tickets are only $40; reserve yours via contact@clicktokids.ca or purchase through Eventbrite.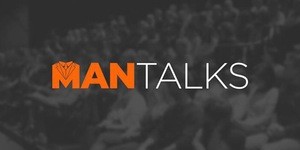 3. ManTalks – Charitable Event for A Better Life Foundation
What: This ManTalks' first MMD series spotlight (Men Making A Difference). Topic: A Better Life with Mark Brand. All proceeds will be going to the Better Life Foundation and Helping to feed people who are less fortunate in the downtown eastside.
ManTalks is a growing community of men having bold conversations and redefining what it means to be a man in this day and age. By connecting men with high performing mentors and authentic content, we intend to create the space for the modern man to evolve and thrive. We do this by engaging men in powerful, authentic and transparent dialogue designed to help them build a more authentic relationship with themselves and with other like-minded men and women. Women are more than welcome and encouraged to join us during this event.
Where: Hootsuite HQ, 5 East 8th Ave Vancouver, BC
When: Monday, May 16th from 6:30 pm – 9:00 pm
Tickets: By Donation. All proceeds will be going to The Better Life Foundation. This event will help raise money to feed people in the Downtown Eastside. **If you donate over $100, The Better Life Foundation has agreed to give you a seat at their next Greasy Spoon dinner!! Details here: http://www.greasyspoondiner.com **

4. Play in the ECABC Vancouver Chapter Golf Tournament
What: For 4 years in a row, this golf tournament has SOLD OUT in record time. Don't miss your opportunity to register your team for a day of activity! All proceeds will go towards the Greater Vancouver Food Bank.
Where: Surrey Golf Club, 7700 – 168th Street Surrey, BC
When: May 26th from 11:00 am – 9:00 pm
Tickets: On-site registration starts at 11:00 am on May 26th. All registrations include a mulligan envelope consisting of 1 Putting Contest, 2 Mulligan Tickets, & 1 string. $20 Value, with all proceeds donated to the Greater Vancouver Food Bank.
June Events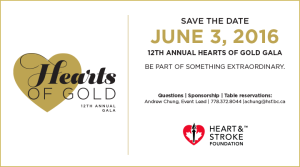 1. Hearts of Gold Gala – Heart and Stroke Foundation of B.C. & Yukon
What: The Heart and Stroke Foundation invites you to the 12th annual Hearts of Gold Gala, Vancouver's landmark charity event to support and illuminate the transformative change HSF is making in heart and stroke research and programming.
This year, The Heart and Stroke Foundation promise you one unforgettable evening. Not only because of the amazing entertainment and music, specially crafted menu and a chance to bid on once-in-a-lifetime experiences. But because you will be joining hundreds of thousands of extraordinary Canadians on an incredible journey of hope: survivors, researchers, volunteers and many others who will not give up until we create a Canada free of heart disease and stroke.
Come and be a part of one big extraordinary moment that spurs innovative research and life-saving programs for all Canadians.
Where: Hyatt Regency Vancouver, 655 Burrard St, Vancouver, BC
When: June 3rd, 2016
Tickets: Purchase your table or tickets here.

What: As the largest family fun run in Vancouver, RBC Run for the Kids (formerly ChildRun) inspires participants to raise funds for childhood cancer and mental health initiatives at BC Children's Hospital. On Sunday, June 5th, 2016, the RBC Run for the Kids will host runners and walkers of all ages and abilities on a scenic 5km or 2km Fun Run route, followed by a carnival celebration.
Find out how you can get involved with RBC Run for the Kids by participating, volunteering or donating! Please note that online registration closes at 5:30pm on Saturday, June 4th. Participants will be able to register at the run.
Where: Riley Park
When: 11:00am on June 5th, 2016
Tickets: Find a team at: http://bit.ly/1Su5FpQ.

3. 2016 Capital One Race for Kids!
What: Capital One® Race for Kids™ is an urban adventure race offering a chance to return to the best adventures of childhood, all while raising funds for kids to receive the support needed to realize their true potential.
By joining Capital One Race for Kids™ you and your team will take part in a challenging and adventurous race through the city. Completing checkpoints that remind you of childhood memories while building team spirit and new memories. See you June 11th at the starting line!
Where: Nat Bailey Stadium's BBQ Area inside the Stadium! (4601 Ontario Street, Vancouver, BC – enter through West gate, across from Hillside Community Centre)
When: Registration opens at 1:00pm on June 11th, 2016
Tickets: Register online at: http://bit.ly/1WnSU6e.
Did we miss an important event? Do you want us to feature your upcoming event? Let us know in the comment section below, or reach out to us on social media: