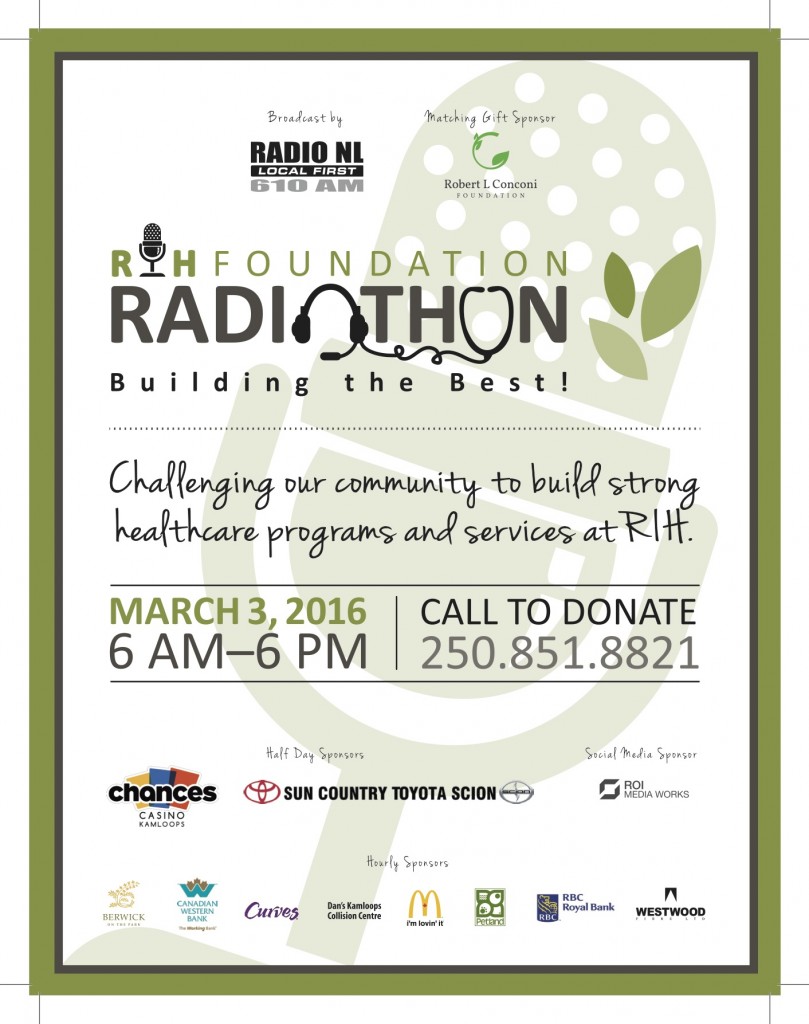 We are excited to announce our new Conconi Challenge with the Royal Inland Hospital Foundation (RIH Foundation)!
Starting March 3rd, RLCF will be matching dollar-for-dollar, $100,000 of donations received by the RIH Foundation during the 30-day matching campaign. Located in Kamloops, Royal Inland Hospital is only one of two referral hospitals in the Interior Health Authority, serving rural communities across B.C.'s interior.
RLCF has been a supporter of the RIH Foundation since 2009, and we are thrilled that a large portion of the funds raised will be dedicated to funding the Mobile Patient Simulator Program.
About the RIH Foundation and Royal Inland Hospital
Since 1983, the RIH Foundation has been committed to providing professional development and educational opportunities to the physicians, nurses, and other medical professionals at Royal Inland Hospital and surrounding communities, ensuring that patients receive the best care possible, regardless of where they live.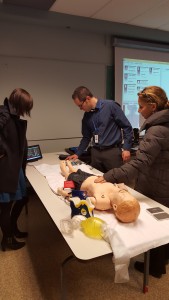 Royal Inland Hospital has 244 beds and offers high-level, specialty medical care including core physician specialties, 24-hour emergency and trauma services, ambulatory and outpatient clinics, and diagnostic services. Patients from as far north as Williams Lake regularly travel to Royal Inland Hospital for services not available in their community.
Mobile Patient Simulator Programs
Royal Inland Hospital is home to the Interior Health Authority's Mobile Patient Simulator Program, which provides hands-on simulator training to healthcare professionals in a controlled and safe environment, covering a large geographic region in the interior of British Columbia. Simulator training is particularly valuable to doctors and nurses who work in Emergency, Trauma, Surgery, Anaesthetic, and Cardiac departments.
Currently, the Mobile Patient Simulator Program has only one patient simulator with one doctor and a nurse who travel with it to rural hospitals and communities. In Kamloops, staff work with fellow healthcare professionals at smaller centres to practice skills that are vital to know, but do not always need to be performed on a regular basis in their hospital setting.
With your help, the RIH Foundation will be able to purchase two additional patient simulators. With the addition of these new simulators, the program will have far greater reach and impact with one simulator primarily located at RIH in Kamloops and the other used to enhance the training opportunities at the rural sites.
This is a fantastic opportunity to build capacity and medical expertise within the B.C. Interior and, here at RLCF, we are committed to help make that happen.
How to Donate
By donating to the match challenge, you will be making twice the impact to help improve the health and the lives of those who enter the Interior health system each day, by helping to provide them with the critical care and support when they need it most.
The Conconi Challenge will match dollar for dollar all donations made to RIH Foundation through April 3rd.
Donations can be made on March 3rd from 6:00AM – 6:00PM during the RIH Foundation Radiothon, by calling +1(250)-851-8821.
Make sure to check back now through April for updates on the challenge and the great work being done at the RIH Foundation!
Facebook: Robertlconconifoundation
Twitter: @ConconiFndn
LinkedIn: Robert L. Conconi Foundation