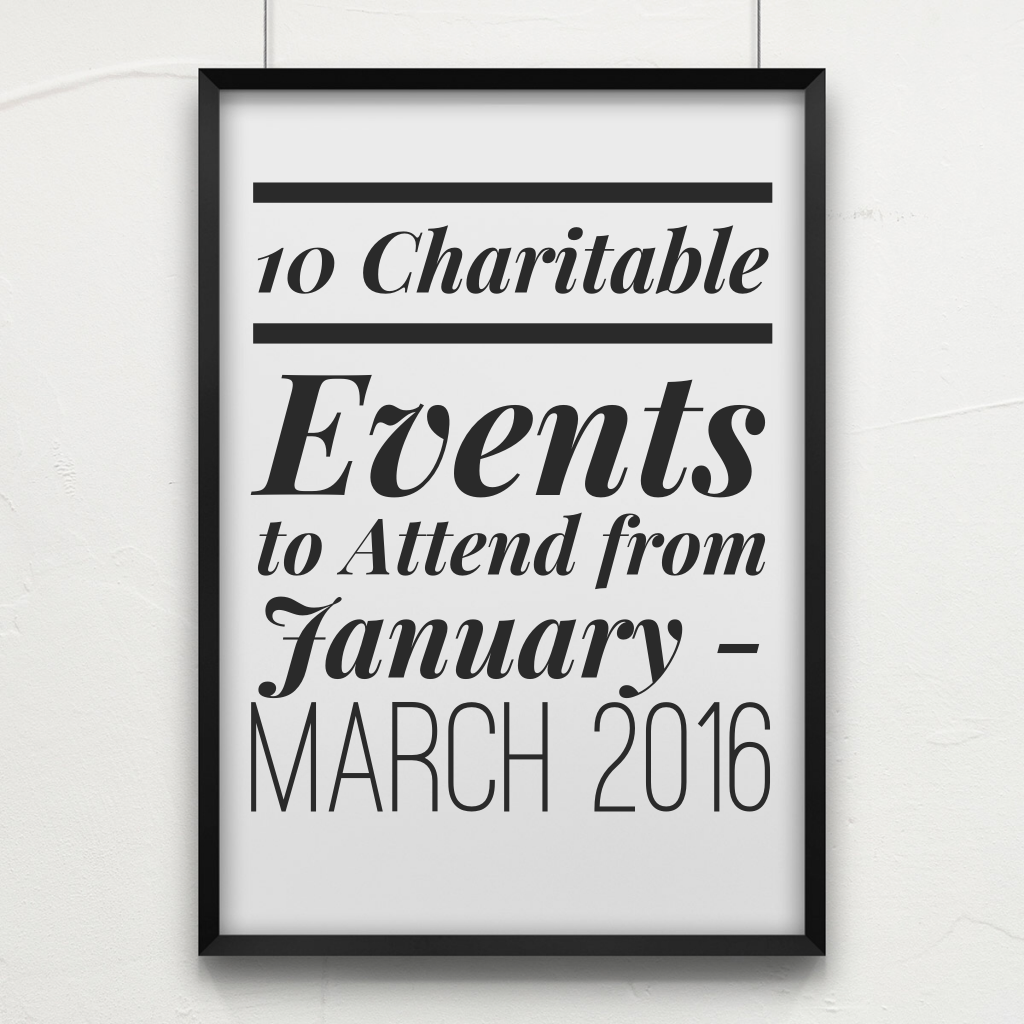 Welcome to our quarterly charitable events round up in Vancouver! 2016 is shaping up to be a busy and exciting year, so to help organize our schedules (and hopefully yours too) we have compiled a list of must attend events from January – March that are geared toward supporting local charities.
January Events
The Greasy Spoon Dinner Series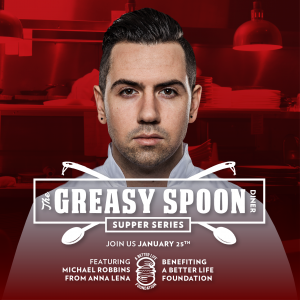 What: The Greasy Spoon Diner was conceived by a group of passionate Vancouverites led by Mark Brand who hosts it monthly at his Save On Meats diner. It pairs a chef and his chosen team, often from many other kitchens, alongside a front of house team comprised of people from all sectors in our city. A new menu is created each month, which fuses together fine dining and diner food to deliver a four-course meal to remember.
This month, Chef Michael Robbins from Anna Lena Restaurant is hosting the dinner.
Proceeds from the Greasy Spoon dinner series will be going in support of A Better Life Foundation – a foundation that supports the marginalized populations of our city by providing stable meals and the opportunity for upward mobility through training and employment.
Where: 43 West Hastings Street Vancouver
When: Monday, January 25th 5:30 – 11:00pm
Tickets: $98.83 per ticket, available online.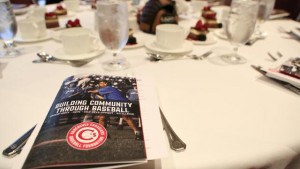 What: The Vancouver Canadians Hot Stove Lunch fundraiser returns this month for another year of possibility and change. The sixth annual event on January 29 looks to raise funds for the Vancouver Canadians Baseball Foundation, which helps youth in the Vancouver area develop their skills for both baseball and life.
Last year's event raised over $180,000 towards a number of key philanthropic visions. Funds raised go toward programs with the Boys and Girls Clubs of South Coast BC and Challenger Baseball, which is B.C.'s first and only permanent baseball field where children with physical and cognitive challenges can have access to play baseball.
Where: Fairmont Hotel Vancouver – 900 West Georgia Street, Vancouver
When: Friday, January 29
Tickets: $75 per ticket (tables of 10 also available) – buy online, in person at the Nat Bailey Stadium Box Office (4601 Ontario Street, Vancouver), or call 604-872-5232.
February Events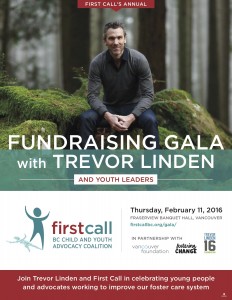 What: First Call's annual fundraising galas are an occasion to celebrate child and youth advocacy, as well as to raise much-needed funds to ensure BC's children and youth are being put first. The gala will consist of an evening filled with good food, good company, and the voices of inspiring and resilient youth and a valued community leader. This year, First Call is partnering with the Vancouver Foundation's Fostering Change initiative and the Trevor Linden Foundation to highlight this important issue.
Where: Fraserview Hall, 8240 Fraser St @ Marine Drive, Vancouver
When: Thursday, February 11th, 5:30 pm – 9 pm
Tickets: $65 or $35 for those on a fixed income, reserved tables of 8 are $500, tickets available for purchase here.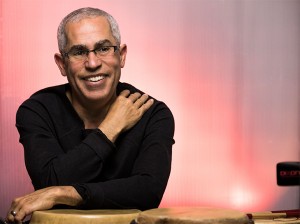 What: On February 12th, Sal Ferreras will bring together some of Surrey's most outstanding world music and jazz artists such as percussionists Gurp Sian, Rayman and Karn Bhuller, bassist Jodi Proznick and pianist Miles Black to stoke the musical fires of Drum Heat.
Don't miss this spectacular evening featuring drum traditions from Latin America, Brazil, Cuba, and India, and filled with exuberant artistic output, driving rhythm and evocative tunes, all in support of Arts Umbrella Surrey.
Where: Surrey Arts Centre, 13750 88 Ave., Surrey
When: Friday, February 12th at 8PM
Tickets: Regular Tickets – $50 VIP Tickets – $100, available online at tickets.surrey.ca.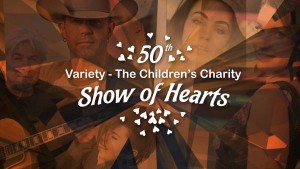 What: This February marks the 50th Anniversary for the Variety Show of Hearts Telethon, and to celebrate, Variety The Children's Charity is excited to announce the return of live performers to their stages.  Variety's roots are in entertainment, so it's only fitting that one of British Columbia's premiere charities would showcase the best and brightest performers BC has to offer.
Where: The Centre in Vancouver For Performing Art, 777 Homer Street, Vancouver
When: Saturday, February 13th 7:00pm-11:00pm
Tickets: Advanced tickets for the Live Stage performances at The Centre, in downtown Vancouver, are $50 each – get yours here!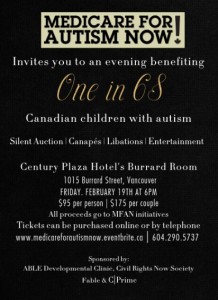 What: Join the Medicare for Autism Now Event! This is an evening benefiting the one in 68 children in Canada who have been diagnosed with Autism Spectrum Disorder. This elegant evening will include a five-star reception catered by top Chefs in Vancouver, a Silent Auction and entertainment.
Where: Century Plaza Hotel and Spa, 1015 Burrard Street, Vancouver
When: Friday, February 19th from 6pm-11pm
Tickets: $95.00 – $175.00, available online here.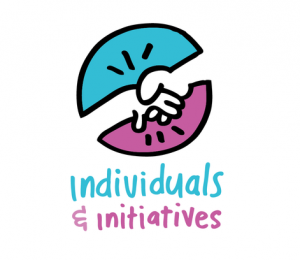 What: Join the Vancouver Covenant House for their launch Individuals & Initiatives launch party in February! The night will consist of special speakers; refreshments will also be provided. All proceeds from tickets purchased will be going to Vancouver's Covenant House.
Where: Vancouver Covenant House, 4851 Beatrice St.,Vancouver
When: Saturday, February 20th at 7:00pm
Tickets: $15.00, available here.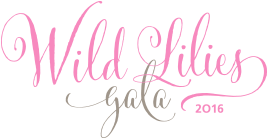 What: Join the Canadian Breast Cancer Foundation for a memorable evening in support of critical breast cancer research. The 2016 Wild Lilies Gala will be held on Friday, February 26th at the Fairmont Waterfront Hotel in Vancouver.
Where: Fairmont Waterfront Hotel, Vancouver, BC
When: Friday, February 26th
Tickets: Single Ticket: $350.00 Table of 10: $3,500.00, click here to purchase tickets.
March Events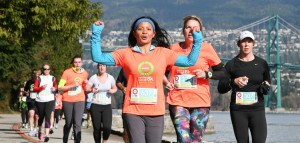 What: Funds raised by the Modo Spring Run-Off 8k will be used to support Music Heals. All funds will directly benefit music therapy programs at the Dr. Peter Centre in Vancouver's West End.
Music Heals increases access to music therapy across Canada, with a particular focus on BC, and has funded over 10,000 additional hours of music therapy in just their first three years in operation. Music therapy is the skilled use of music and musical elements by a trained music therapist to achieve physical, emotional, and even spiritual goals with their clients. It is proven to aid in the treatment of dementia, pain relief, trauma, bereavement, and many other areas of care. Music therapy in Canada is entirely donor-supported and receives no government funding.
Where: Stanley Park Pavilion
When: Sunday, March 20th from 8:30am-11:15am
Tickets: Jan 1 – 31: $40.00, Feb 1 – 29: $45.00, March 1 – 14: $50.00. Register online here.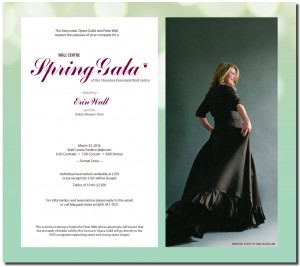 What: On Wednesday, March 23, 2016, Peter Wall will host a fundraiser in support of the Vancouver Opera Guild and Elektra Women's Choir at the elegant Pavilion Ballroom of the Sheraton Vancouver Wall Centre Hotel.  The evening consists of a cocktail reception, full course dinner, dessert, wine, great company, and of course glorious music.
Where: Sheraton Wall Centre Pavillion Ballroom, 1088 Burrard St, Vancouver, BC
When: Wednesday, March 23 6:30 Cocktails, 7:00 Concert, 8:00 Dinner
Tickets: Individual reservations available at $250 (a tax receipt for $165 will be issued), Tables of 10 for $2,500. For information and reservations please call Margaret Imrie at: 604-347-7021.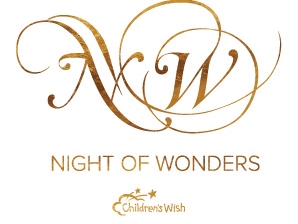 What: Similar to the care and love that goes into planning each child's wish, The Children's Wish Foundation of Canada, BC & Yukon Chapter's signature fundraiser has always been infused with the same level of passion and attention to detail.
This stunning evening includes:
– Multi-course culinary experience by Edible Canada
– Portraits by The Collective You
– All inclusive paired wine service
– Unforgettable music & entertainment
– A tax receipt for a significant portion of the ticket price
Where: AutoForm Performance Vancouver, 2nd & Clark
When: Thursday, March 31st
Tickets: Individual: $495.00, Table sponsorship: $5,000.00. Tickets available for purchase here.
Did we miss an important event? Do you want us to feature your upcoming event? Let us know in the comment section below, or reach out to us on social media: