Every year, the Robert L. Conconi Foundation awards two Conconi Legacy Grants to eligible organizations and charities. The Legacy Grant provides rolling commitments of ongoing financial and leadership support, generally over a 3-year period, that can be applied towards general operating overhead or a specific program or project. This year, we saw over 74 unique applications, ensuring we had some difficult decisions to make!
In choosing recipients for 2015, our focus was to support organizations that help at-risk women and children living in poverty. We chose this as the child-poverty rate is 20.6 percent in BC, or some 169,420 BC children are poor, according to a study conducted by First Call. This is staggering given that First Call has published their annual study for 20 years now, and in 1994 when their first report came out, it showed 170,000 BC children living in poverty. In the last two decades we haven't made any progress in solving this issue. If a child is at-risk, it's often because their mother is at-risk herself, and often times it is a multi-generational issue. Women head 80 percent of single-parent families, and 21% of single mothers in Canada are raising their children in poverty. According to the Canadian Women's Foundation, single mothers have a net worth of $17,000 while single dads have about $80,0000 – a significant difference. When these women choose to leave a partner to raise children in a safe environment, they are five times more likely to live in poverty, meaning many women stay in abusive relationships in order to support their children.
Our two Conconi Legacy Grant recipients are both doing amazing work to help improve the lives of mothers and children in British Columbia, and we are excited to announce our partnership with them.
Aboriginal Mother Centre Society (AMCS)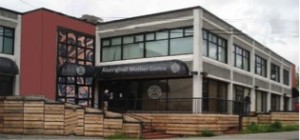 The AMCS is dedicated to moving mothers and children at risk off the streets and provides, under one roof, all the support, tools and resources a mother needs to rebuild her health, self esteem and skills to regain or retain her child. The Centre is a healing community designed to nurture children and families to become vital members of their communities. Visit their website for more information here.
YWCA Crabtree Corner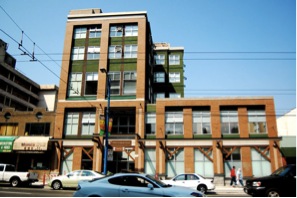 Crabtree Corner houses a range of programs and services under one roof to help marginalized women and families living in Vancouver's Downtown Eastside feel safer and less isolated, be healthier, and feel empowered to make positive choices. They provide the support women need to move forward in life. Learn more about the community and their current programs here.
Congratulations to both organizations! Keep your eye on this blog for more details on how we will be working with each one to achieve their goals.
Stay updated on the Legacy Grants and all things RLCF with social media:
Facebook:        RobertLConconiFoundation
Twitter:                        @ConconiFndn
LinkedIn:          Robert L. Conconi Foundation